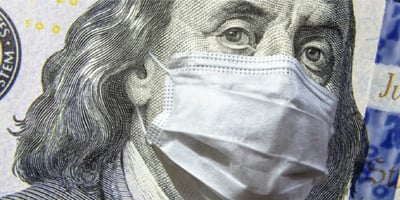 Providers across the healthcare continuum are facing an unprecedented event in COVID19 and that event is straining many, if not most provider's cash totals. The reductions are the result in a drop in their elective procedures (some providers are reporting 50% to 70% revenue loss), the surge in supply and labor costs to fight the virus, and/or other unforeseen negative influences. The fact is providers are burning through cash, so here are a few ideas to find some:
1.) Medicare Payment Acceleration – CMS has announced a program wherein a provider can request 100% of the Medicare payment amount for 3 or 6 months. To be eligible a provider must:
Have billed Medicare for claims within 180 days immediately prior to the date of signature on the provider's/supplier's request form,
Not be in bankruptcy,
Not be under active medical review or program integrity investigation, and
Not have any outstanding delinquent Medicare overpayments
Here is a link to more information from CMS
2.) New Congressional Programs – Congress has passed a variety of business grants, low interest loans, and made available specific funds for healthcare providers. The Paycheck Protection Program grants/loans are for "small business concern" employers. Note that in order for the loans to be converted to grants, the funds can only be used for certain business expenses (e.g. rent, payroll) and requires the business to maintain full-time employee headcounts. Emergent funding is also available for healthcare providers, primarily for hospitals, to be used for the purchase of COVID-19 supplies and provision of care.
3.) Capital Markets – Larger healthcare providers can access capital markets (bonds/equity), whereas smaller employers can seek signature loans, exercise lines of credit, and/or credit cards.
4.) Continue with RCM – While most providers have slashed their revenue cycle management (RCM) staff, it is important for providers to continue sending what claims they are able to produce. Additionally, providers should strive to reduce/eliminate any coding and transcription backlogs. Lastly, providers should be sure to code claims for COVID-19 testing/care and leverage telehealth services. Many payors and Medicare ("Families First Coronavirus Response Act Waives Coinsurance and Deductibles for Additional COVID-19 Related Services" -MLN Connects® -- Special Edition - April 7, 2020) have reduced/eliminated any patient portions for such services.
Lastly, reach out to suppliers and service partners to seek fee reductions, extended payment terms, or contract modifications that allow for the retention of cash.
5.) Sale of Assets – An often overlooked source of cash is the sale of assets. While the sale of revenue generating assets (e.g medical equipment) should be evaluated with an eye towards future revenue, excess or underutilized supplies/assets could be liquidated. Aged patient receivables are assets that can be sold for immediate cash. One such buyer of this asset class is Capio.
View and comment on the original LinkedIn article HERE.