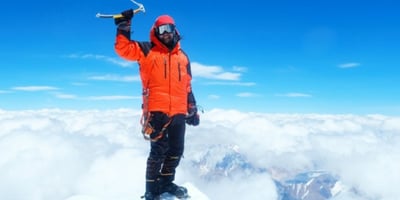 President Trump presented guidelines last week for U.S. states to emerge from a shutdown in three stages, and providers should begin planning their continuum of health services now. This is because much like a large train, the U.S. economy will have jumps and lunges as the engine is "restarted". Likewise, the reinstatement of elective procedures will be uneven and possibly create added pressure on an already stressed system. The impact of pent-up demand must be considered, anticipated, and planned for. Considering which services, and when to offer them, will be essential for achieving future success.
New Services
Telehealth will continue to change the way we practice medicine. Healthcare leaders will need to move beyond go-live and determine the resources necessary for the continuation of this growing service channel. This includes the scheduling of clinical staff and patients, IT resourcing and maintenance, EMR support, charge capture, accounting, service audits, and policies/procedures that need to be established. Patients need to be informed, educated, and encouraged to trust this channel of medicine versus a traditional in-person appointment as their deployments continue to increase. Additionally, COVID19 will not be purged from our communities for at least the next 12-18 months and the resources needed to fight it will continue to be needed.
Opening the flood gates
Concurrent with the demands of these new areas of care, healthcare providers need to consider when and what healthcare services to open. This includes assessing staffing, supplies and other resources associated with these procedures. A good example of this would be elective surgeries, even during pre-COVID times ORs were busy and time slots were scarce. The anticipated surge of backlogged elective surgeries will need to be well calibrated with the types and volumes required to schedule. Miscalibration or miscommunication of a collaborative rollout schedule could not only result in a negative economic impact, but also be reputationally disastrous.
Current Services
While healthcare providers are keenly focused on overcoming disruptive impacts of COVID19 and the eventual reintroduction of elective services, we have come upon a unique window of opportunity for introspection. With elective services halted, the value and necessity of each service line should be critiqued and assessed. By re-examining the economic and societal need of an elective service, providers can better determine the hierarchy and process of reinstatement. A provider may reach the conclusion that some services should not be re-opened.
I'm told the most difficult part of climbing Mt. Everest is the descent, as reaching the summit is only the halfway point. Resources must be rationed and used wisely. The journey is only partially complete and although at times may be viewed as "easy", it can often be just as rugged and dangerous. Likewise for healthcare providers, reinstating elective procedures is only a portion of the COVID19 journey that we are on and if all resources have been consumed, then nothing will remain to aid in the descent to "normal". We must continue to monitor our resources, adapt our plan, and do everything we can to ensure a safe and successful descent together.
View and comment on the original LinkedIn article HERE.