If you're like many of us, you seek out consumer reviews before you purchase big ticket items. You might look to Consumer Reports when shopping for a new car, or you might read the user reviews on Amazon before buying a new television. Even smaller investments, like a dinner out, could have you perusing your phone for recommendations for restaurants in your neighborhood. There are even Facebook neighborhood groups devoted to recommendations for landscapers, gutter cleaners, hairdressers, and dog walking services.

The same is becoming increasingly true in health care. As patients' out-of-pocket expenses grow, they are becoming pickier about where they seek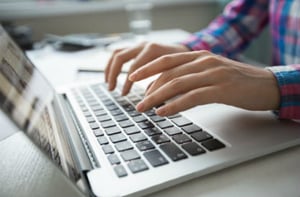 care. They want to make sure they are getting the most for their money, which means they are likely to ask friends, neighbors, and even strangers on in the internet about their experiences with healthcare providers.

Some refer to this as the Yelpification of healthcare, but no matter what you call it, the trend is here to stay—in fact, it's on the upswing. And with the financial experience playing a larger role in patients' overall feelings about a provider, revenue cycle leaders need to be paying attention.

Though healthcare providers already undergo rating and review processes like HCAHPS, most patient/consumers have never heard of these ratings, let alone where they'd find the results. What's more, many consumers trust their peers more than they trust industry regulators, especially when it comes to things like the comfort of the waiting area, how easy it is to understand—and then pay—their bill, and the quality of the food—factors HCAHPS doesn't survey anyway.

While 95% of patients say online reviews are "somewhat" or "very" reliable, and 75% say online reviews have influenced their choice of healthcare providers, only 30% of patients share their reviews. This is a huge missed opportunity! Especially because, more often than not, the people sharing reviews are those who have had a negative experience. And studies have shown that it takes 12 positive reviews to counteract a single negative review.

What if, instead of burying our heads in the proverbial sand when it comes to online reviews, we in the healthcare industry chose to embrace them? What if we encouraged our patients to write a review of our services, particularly when a patient has expressed positive reactions to their care?

There are existing resources for patients to air their feelings about healthcare providers, be they negative or positive: Facebook, Yelp, Twitter, Google+. But some providers that understand the inherent value in peer recommendations are creating space on their own websites or social media pages to solicit reviews. This is beneficial for many reasons, but perhaps mostly because it allows for easier monitoring and a quicker response to any negative reviews or issues that should be addressed immediately.