There are many paths to maintaining your financial stability. Some include your previous successful collection methods, industry standard collection processes, and occasionally outlier alternatives you're ready to give a try. Although all the above can be equally appealing, today we will focus on choosing the right partner to handle your patient accounts.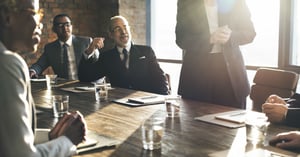 We understand choosing a partner to manage your patient accounts is a BIG deal. Here's a few suggestions to get you started on the path.
Look for a partner who understands the synergy between your financial objective and your hospitals' mission. Patient payment is a major component to your stability. Patient satisfaction is your centric mission.
Investigate how the potential partner will handle your patient accounts. Some may have plans to resell your accounts. Be reluctant in accepting this practice. An organization which continually resells accounts can negatively affect your patient relationships.
Choose a partner who has a successful track record of using best practices for patient financial communications including:
HIPAA: Health Insurance Portability and Accountability Act ensures the proper handling of patient information.
ACA: Association of Credit and Collection Professionals International. The largest membership organization in the accounts receivable management industry.
FDCPA: The Fair Debt Collection Practices Act (FDCPA) was enacted to combat abuses by debt collection agencies. FDCPA regulates how debt collection agencies can contact and communicate with consumers.
Select a partner who has extensive patient account liquidation experience. Ensure the organization has the infrastructure, proven processes and procedures required.

These considerations will guide you on the right path in choosing a partner who can deliver both the financial and patient centric alignment your organization demands.

Check out the full white paper on choosing the right partner to liquidate patient accounts.