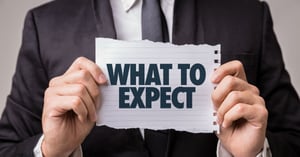 Now that you've completed your due diligence and have chosen a partner to manage your patient accounts, what's next?
Your partner should have a standard way of requesting data elements of the prospective portfolio. In most situations, the partner should be able to provide to you a boilerplate of key metrics needed.
You will work closely with the designated contact at the organization to determine which accounts will be sold and/or serviced. In many scenarios, the entire portfolio of aged receivables will be transferred to your partner.
At this point, your partner should be able to provide a summary analysis for how your portfolio will be priced. An experienced partner will be able to value the accounts based on years of metric patterns. In addition, an accompanying proposal will outline the strategy for collecting payments.
A comprehensive communication outline will be produced including how your patients will be contacted, how payment will be received and procedures for handling patient satisfaction issues. Outbound communication regarding past due accounts can be fraught with emotion, anxiety and confusion. It's imperative, your partner has the experience and compassion to service and engage your patients.
Established reporting methods by your partner will ensure transparency. Be kept apprised of any disputes that arise with patients. These reports will serve as a periodic review of how well the organization is meeting your mission.
You may want to conduct an audit of your partner's collection practices as they pertain to following HIPAA, ACA and FDCPA guidelines as mentioned in the earlier post. It is not unreasonable to request recent audits of your partners information technology system.
As with most successful partnerships, communication is key. Your partner needs to understand your organizations' goals, culture, demographics and mission.
Check out the full white paper on choosing the right partner to liquidate patient accounts.